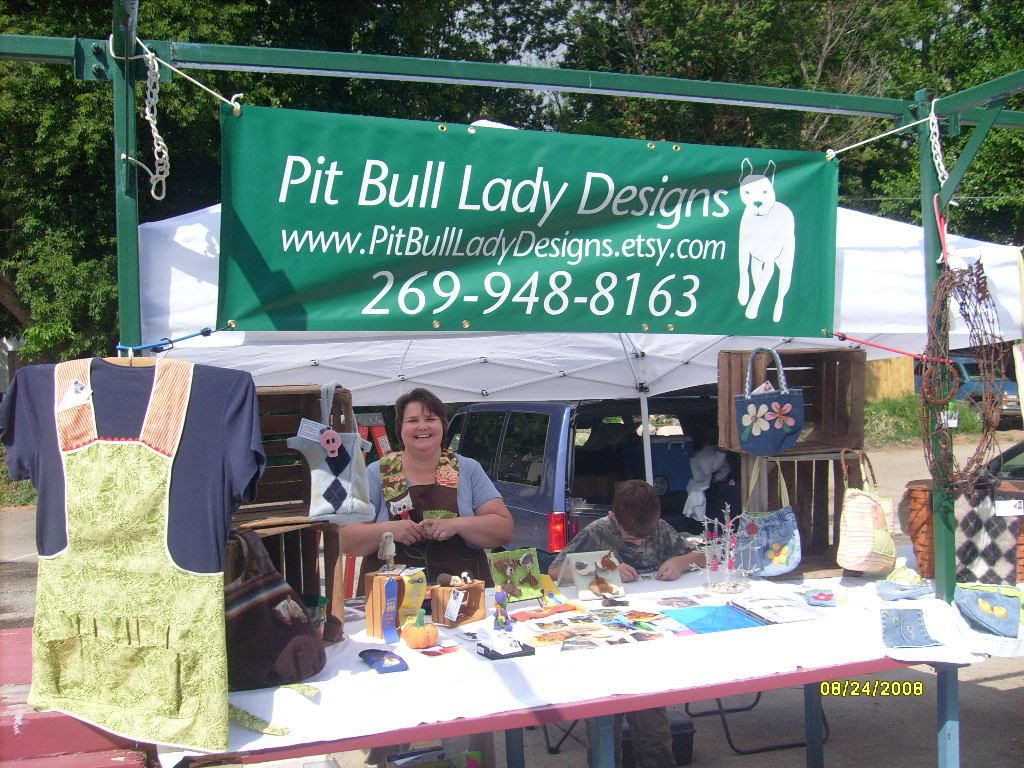 My middle son and I are featured in this picture from FSAM blog. Aprons, purses, barbed wire art, needle felt jewelry, and needle felt sculpture. My son is working on his Twisted View Sculpty Shop items, which was next to me and I set up a Am. Pit Bull Informational Booth on the other side of that.
We have even been thanked by people for having Ready attend these event with us and giving the APBT breed some much needed positive exposure. Not that having her along is a hardship, she is very well trained and a joy to show off.
LOL, she is better than candy for drawing people's interest, whither they like dogs or the breed or not.